Commercial Textile Cleaning Services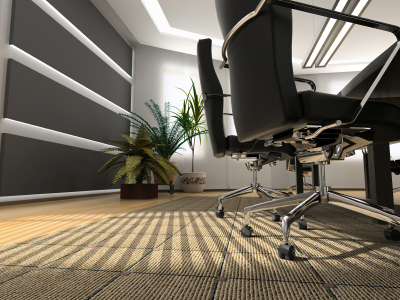 To maintain the appearance of carpeting and to extend it's usable life, regular professional cleaning cleaning is essential.
A well-maintained workplace can create the right impression, improve employee efficiency, and promote a healthy indoor environment by removing allergens and pollutants.
We offer flexible cleaning options that are tailored to suit your particular needs and budget.
Periodic Cleaning
Once a year service, multi-step carpet cleaning extracts the dirt, improving the appearance of the areas, and removes allergens and pollutants.
Restorative Cleaning
Heavily soiled carpets often look like they need to be replaced, but our restorative cleaning process can prolong the life of your carpets, and save you the unnecessary cost of premature replacement. We combine a powerful pre-treatment system with hot water extraction (steam cleaning) to achieve maximum results that will get you that extra year or more out of your carpets.
Regular Maintenance Cleaning
Revamp Cleaning offers regular maintenance carpet cleaning that can be scheduled monthly, bi-monthly, quarterly or bi-annually. This program will keep your carpets in tip-top shape and in conjunction with regular vacuuming, will ensure a long service life and a healthier workplace.
Other commercial services we offer:
Upholstery cleaning
Leather cleaning / conditioning
Fabric divider cleaning
Automotive cleaning / detailing service
For more information regarding our commercial services, or to arrange for a free on-location quote, please call 780-278-7373 or email us.